Gear
---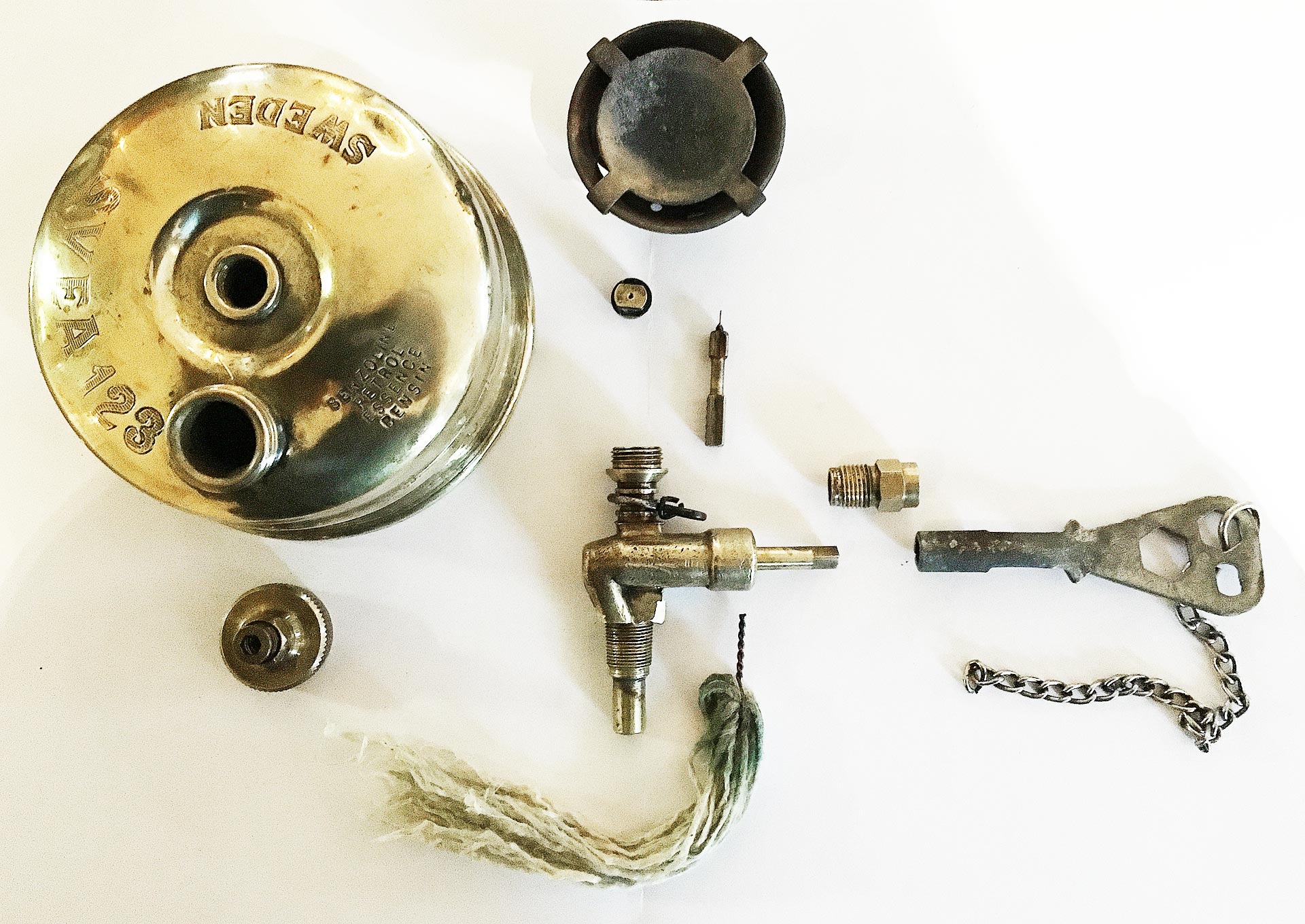 What a beautifully simple bit of kit this is. This SVEA 123R stove is more than 30 years old and still works like new. Actually with the congealed fuel that was still inside the stove fired up without being serviced. Although using only the key that adjusts the flame I disassembled and serviced the stove to be on the safe side. It runs on petrol, alcohol, meths, or anything flammable really. Using petrol the stove burns a clean blue flame so my tins stay clean. Perfect!
The most reliable camping stove ever
So hopefully wherever I am in the world i'll be able to get fuel for it relatively easily. Anyway the plan is that this little beauty is reliable, proven, can run on any fuel, and is easy to look after.