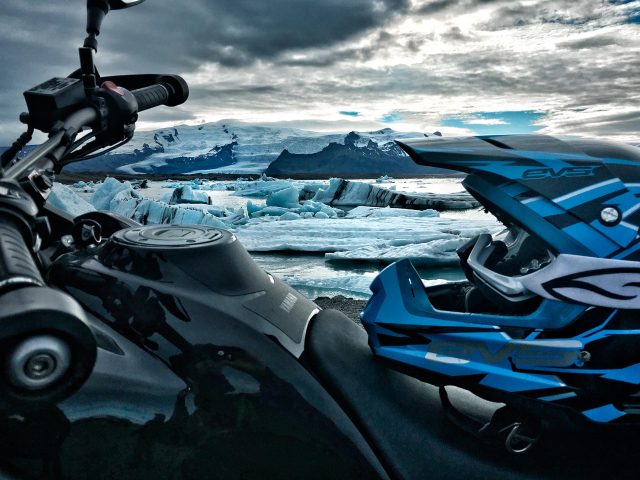 As we started to arrive along the eastern coast of Iceland, the scenery from the ferry as we passed through the fjords was Incredible. Huge mountains that look unspoiled by people just smashing straight up from the sea. The weather was throwing a good mix of undesirable riding elements. Strong winds, fog, rain, and cold temperatures; I was hoping that this wasn't going to set the tone for the weather during the rest of the trip. Getting off the ferry was a mix of exciting, moody (due to the weather), and anxious to get some paper mapping and trouble shoot the parking light fuse which kept blowing.

Food and Fuses
Passing through a town called Egilssadur a nicely placed sign post pointed me to an autoparts store. Which was a relief now that I could by a handful of fuses to help find and fix a bug. Anyway it wasn't a "show stopper" so a pocketful of fuses and I continued on route. For about five minutes, then the lure of food at possibly the last main town for a while was too much to resist.
The thing is on the menu was pizza and fries, which to a cold, wet, wind blown, and hungry biker is the obvious choice. So I ordered, and what arrived was enough to feed a family of 5, seriously, no one laughed at me when I ordered it. The waitress' expression was "yep that's normal, it'll be right out". I struggled down two thirds of what arrived and had to leave the rest or I'd have been sick. At least I was fed to the point it would last until the next day.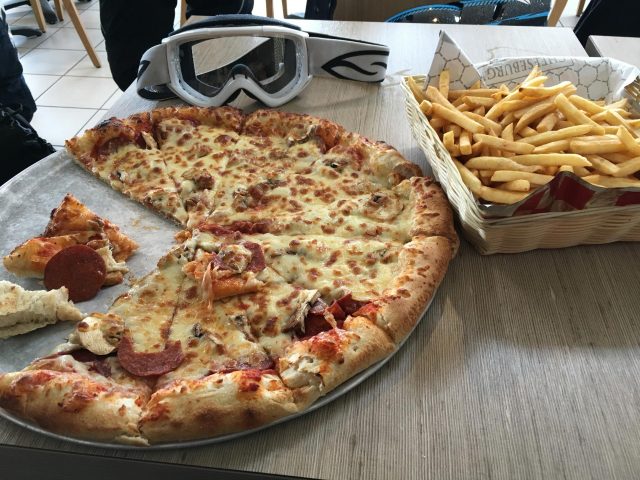 Billy No Mates
At this same café, I met an Icelandic Bloke and two French Lads. After a quick chat they continued on their journey and left me to concentrate on the task of demolishing a mistakenly ordered family size meal. Once I was back on the road, after about 20Km, I bumped into them again. They were pulled up at the side of the road getting ready to ride a trail that short cut the road we were on heading south west from Seydisfjordur. They made the offer to join them and so off we went, these guys were to make an impression and make my next few days of riding.