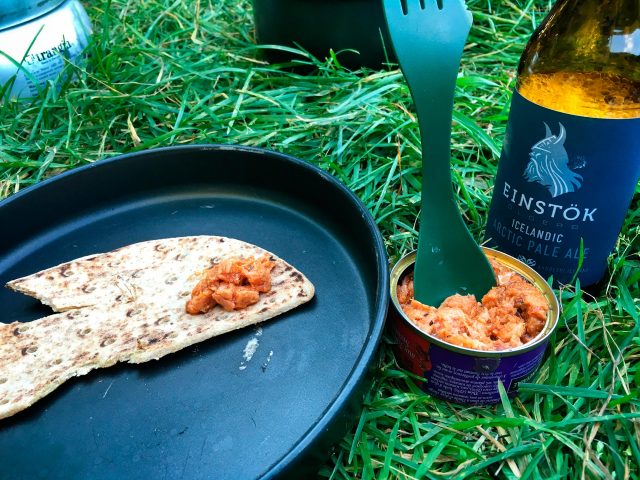 I'm Holding a can of beer and wondering why every one that I pick up has 2.5% written on the side. Apparently trying to buy beer in a supermarket doesn't work here. In order to buy actual alcohol and take it away, it can only be bought from government stores. Onwards, to the government store! Now that we've learnt where to buy alcohol (outside of bars and pubs of course)! A day's riding can be complete!
Beer Stock
After finishing the F35 it was time stock up on Beer (and fuel) while passing through a few towns on the way to the start of Iceland's Western Fjords. By the time we gotten to set up the night's camp at Holmavik, just at the start of the Western Fjords. Cold and hunger definitely needed to be taken care of first, once camp, dinner, and beer were sorted it was time to kick back with a view and drink a few more.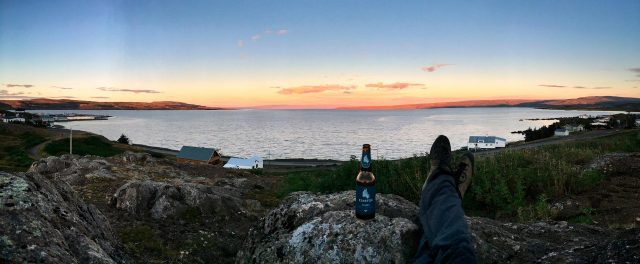 Riding Solo through Iceland's Western Fjords
The following day was back to riding solo due to route plans, and timings taking us in different directions. I would be heading south west around the fjords to Dynjandi water fall, then south bound again. While its mostly road riding, with the odd bit of gravel track thrown in, Iceland's Western Fjords are a twisty, turny, magical place to ride. The views of the Fjords are incredible.